Virtual Master Classes
With Today's Ballet Icons
Master Class
with
Ashley Coupal
Virtual Variation Class
Learn the "Giselle, Act 1" variation from
Ashley Coupal, a Prix de Lausanne '21
prize-winner who competed with this
exact variation!
Spots are limited – reserve today.

Registration Fee: $30.00
Giselle Act 1 Variation Class
with Ashley Coupal
When:
Sunday, May 30th, 2021
12:00 pm – 1:30 pm MST
Check what time class would start for you with our automatic time zone converter:

Where:
Online via Zoom
Level:
Intermediate+
Cost:
$30.00 CAD per entry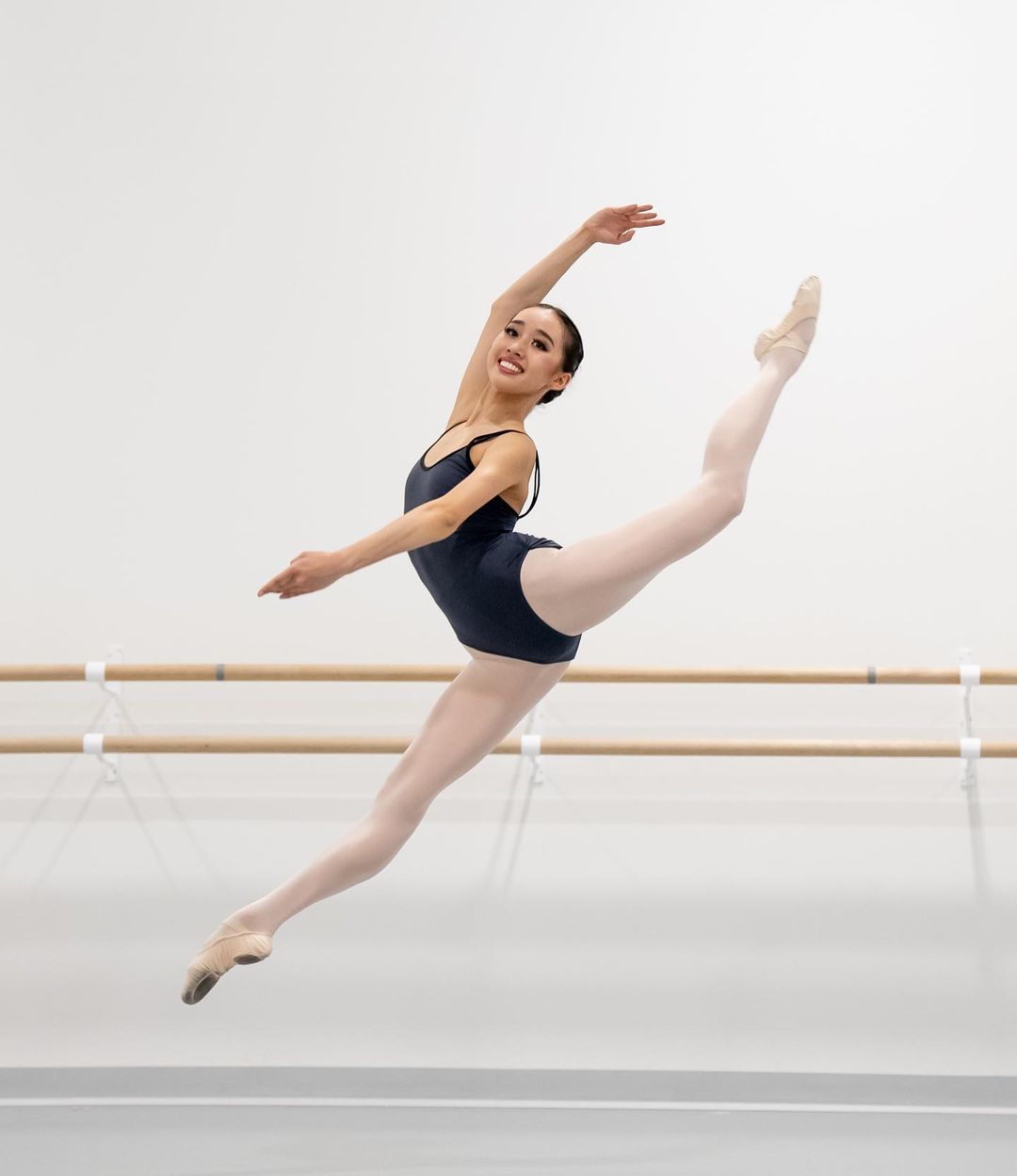 Have a Question About This Class?
Ashley Coupal is from Vancouver BC and began her ballet career at the age of six. Primarily
training at Goh Ballet Academy, she was privileged to work under the direct tutelage of former
National Ballet of Canada Principal, Chan Hon Goh. In 2019, Ashley joined Orlando Ballet's
"Trainee" program and in 2020 was promoted to OB's Second Company. She was mentored
by renowned Royal Ballet principal dancer, Phillip who was a principal dancer with ABT, The
Royal Ballet, and the New York City Ballet.
Ashley is a Prix de Lausanne 2021 Prize Winner, the world's most prestigious ballet
competition. She was only the 2nd Canadian woman to become a prize winner in its 49 year
history. Ashley is also the 2018 World Ballet Competition Gold medalist (first Canadian to
win), is a three-time Youth America Grand Prix 1st Place winner in Classical Ballet, a 2 time
winner of the coveted Prix D'Or Trophy at the Global Dance Challenge, and a medalist at the
2020 Japan Grand Prix Competition held in Tokyo.
At 16, Ashley performed her first full length ballet as Odette/Odile in Swan Lake, partnering
with Isaac Wright of the National Ballet of Canada. Ashley has performed other principal and
soloist roles in the classical repertoires of La Bayadere, Paquita, Nutcracker, Sleeping Beauty,
and Cinderella and was recently a guest artist in Orlando Opera's performance of Die
Fledermaus.
Ashley has trained summers at Canada's National Ballet School, Houston Ballet, American
Ballet Theatre (ABT), and most recently Orlando Ballet School – all on scholarship. Ashley is
also a recipient of ABT's exclusive "National Training Scholar" program.
For the 2021 season, Ashley will be joining English National Ballet as a First Year Artist.
Our Ballet Training Programs
Private Lesson
Starting from $75
Receive personalized, 1-on-1 ballet training from Shannon Casorso, head ballet coach at TBA.
Flexibility Enhancer
Starting from $160
Want to be more flexible? Whether it's your splits, extensions, or backbends, we can help you achieve your flexibility goals.
Turnout Upgrade
Starting from $160
Do you want more turnout? Discover just how much turnout you truly have, ways to increase it, and how to properly use it.
Ballet Checkup
Starting from $225
Discover the cure to your biggest technical weaknesses in this head-to-toe ballet-style "health checkup".
Pirouette 9-1-1
Starting from $200
Are pirouettes your biggest weakness? Discover precisely what's holding you back from achieving effortless pirouettes.
Posture Analysis
$150
Perfect your posture and discover how it's holding you back from attaining flawless technique.
Perfect Pointed Feet
Starting from $160
Turn your dream of beautiful pointed feet and high demi-pointes into reality with this highly personalized training program.
Core Conditioning
Starting from $150
Strengthen your core the RIGHT way, and watch every aspect of your technique improve as a result!
Arabesque Analyzer
Starting from $150
Do you want a high, gorgeous arabesque? Unlock your true arabesque potential with this custom arabesque program.
Hyperextension Helper
Starting from $150
Do you have hyperextended knees? Learn how to properly control and manage your hyperextension with this unqiue program.
Preparation for Pointe
Starting from $160
Do you dream of one day dancing in pointe shoes? This program will perfectly prepare you for safely going onto pointe.
Exam/Audition Prep
$100
Have an upcoming ballet exam or audition? Receive 1-on-1 coaching to perfect your technique before the big day.
PBT Private
$80
A personalized, 1-on-1 Progressing Ballet Technique (PBT) coaching session, with a certified PBT instructor.
Competition Cleaning
$50
Have your competition routine polished to perfection with the seasoned expertise of an experienced teacher.
Book a FREE Consultation
Don't wait – discover how YOU can have the perfect ballet training program custom-designed just for you.