Shannon Casorso
RAD-RTS, PBT, B.A.
 Teaching Bio
With over a decade of experience as a classical ballet instructor, Shannon Casorso has an inimitable combination of experience, expertise, and passion, and has trained dancers from beginner to pre-professional in classical ballet, pointe work, variations, strength & conditioning, character dance, and contemporary ballet. Her students have been accepted into prestigious ballet programs and summer intensives across the globe, including The Royal Ballet School, Paris Opera Ballet School, School of American Ballet, Princess Grace Academy, John Cranko Schule, Houston Ballet Academy, Canada's National Ballet School, Miami City Ballet School, Royal Winnipeg Ballet School, and European School of Ballet, and have taken home top prizes at a variety of dance competitions throughout North America. A certified teacher with the Royal Academy of Dance (RAD-RTS) for more than seven years, she has successfully prepared students for RAD exams ranging from Pre-Primary to Advanced 2, and proudly boasts a 100% exam success rate.
Shannon's pursuit of teaching excellence has led her to train under some of the greatest ballet pedagogues in the world, including Evelyn Hart, Runqiao Du, Mercedes Bernardez, and Clarista Alim. She has undergone years of intensive pedagogical training in the Vaganova Methodology of Classical Ballet under master Russian teachers Marina Osipova, Anastasia Dunets, Anastasia Vasilieva, Elena Kunikova, Ekaterina Shchelkanova, Maria Vladimirovna-Chugai, and Riccardo Riccardi, all of whom have direct connections to the late Agrippina Vaganova herself.
In addition to her extensive pedagogical training, Shannon is continually undergoing training and research in the areas of functional anatomy, biomechanics, psychology, neuroscience, and motor learning & development as it relates to ballet and dance technique. She has received teacher training from world-renowned dance physiotherapist Lisa Howell, and has taken dance science & anatomy courses with Eric Franklin, Andrea Downie, Kendall Alway, Jennifer Crane, Allie Christensen, Andrea Zujko, Alicia Head, Leah Bueno, and Jennifer Milner. Her expertise in sound ballet conditioning, stretch, and strengthening techniques is further validated by her six years of certified teacher status with the revolutionary Progressing Ballet Technique (PBT) ballet conditioning program, as well as her most recent certification in Levels 1 – 4 of the Alixa Flexibility methodology. 
Early Training & Performing Credits
Born and raised in Calgary, Alberta, Canada, Shannon began dancing at the age of three, where she trained and competed in ballet, jazz, tap, lyrical, contemporary, hip hop, musical theatre, and acrobatics. Ballet became her core focus by the age of 11, leading her to train intensively at the School of Alberta Ballet (Professional Division), Miami City Ballet School, and International School of Ballet. Her pursuit of technical mastery in ballet led to training under world-class instructors in the methods of Balanchine, Cecchetti, and the Royal Academy of Dance. Some of her teachers included Murray & Nancy Kilgour, Edmund Stripe, Aram Manukyan, Janet Tait, Ashley McNeil, Alexandra Koltun, Umran Sumen, Lynette Kelly, Sarah Lane, and Galien Johnston-Hattori. 
Shannon has danced soloist roles with Alberta Ballet and Jeunesse Classique Ballet, the most memorable being the role of Fritz in Alberta Ballet's annual production of "The Nutcracker". In addition to her ballet performing credits, Shannon has performed professionally in Australia, Greece, Turkey, the USA, and Canada for cruise ships, theme parks, and television, as well as locally at the Calgary Stampede. Film credits include the lead dancer for a video series filmed in Sendai, Japan, and an ice skater in a Samsung commercial for the Vancouver 2010 Olympic Games.
Qualifications & Certifications
2015 – Present
Registered Teacher Status (RAD-RTS) – Royal Academy of Dance
2016 – Present
Certified Instructor – Progressing Ballet Technique
2020
Dance Teacher & Practitioner Training – Lisa Howell / Perfect Form Physiotherapy
2020
Dance Teacher Training: Flexibility – Lisa Howell / Perfect Form Physiotherapy
2020 – 2021
Vaganova Teacher Training – Ekaterina Shchelkanova & Anton Boytsov / Open World Dance Foundation
2020
Kirov Academy's Teacher Training Program – Runqiao Du / Kirov Academy of Ballet
2021
Dance Teacher Training: Pointe Intensive – Lisa Howell / Perfect Form Physiotherapy
2022 – Present
Certified Instructor, Levels 1 – 4 – Alixa Flexibility
Show More
2019
Understanding Anatomical & Biomechanical Principles of Dance: Teachers Workshop – Andrea Downie / Healthy Dancer Canada
2020
Healthy Hips Workshop for Dance Teachers & Practitioners – Kim Gardner & Katrina Lee
2020
Preparing for Pointe: Workshop for Dance Teachers – Katy Chambers / Performance Pro Dynamic Physiotherapy
2020
Focus on Flexibility: Workshop for Dance Teachers – Katy Chambers / Performance Pro Dynamic Physiotherapy
2020
Active Mobility: Teacher Training Workshop – Erika Mayall / Allegro Performance & Wellness
2021
Pointe Shoe Fitter Training Program – Josephine Lee / The Pointe Shop
2022
PointeSafe Certification Program – Kendall Alway / San Francisco Performing Arts Physiotherapy
2022
Rolling Along the Anatomy Trains – Tom Myers & Jill Miller / Roll Model Method
My Teaching Values & Beliefs
A deep, thorough understanding of classical ballet technique
It should go without saying that your ballet teacher should know every minute detail regarding ballet technique. Shannon's teaching takes every student through a careful analysis of ballet technique from the ground up, fostering deep understanding and appreciation.
Anatomically-sound teaching principles
Cues and corrections that are based on our actual physical anatomy & biomechanics is pivotal in improving technique, as they work WITH our body rather than against it. It also greatly reduces risk of injury.
You can't improve without a strong foundation
You wouldn't expect a pianist to be able to flawlessly play Chopin without first having mastered their scales, would you? It's the exact same with ballet: the best dancers are masters of the basics.
My Approach
As a teacher, I am determined to get to the bottom of all issues, no matter how subtle,  surrounding the technical mechanics and execution of ballet. I do this by working closely with each individual student, helping them to better understand ballet steps and technique from the inside out. Understanding fosters not only appreciation, but confidence, and this is what truly ignites the drive within a student to push beyond their limitations and excel. I unlock the potential within each of my students by showing them how to properly use their body, so that the technique becomes effortless rather than a never-ending struggle. We dissect, analyze, and comprehend ballet on a microscopic level, building an unshakeable foundation for personal growth and improvement.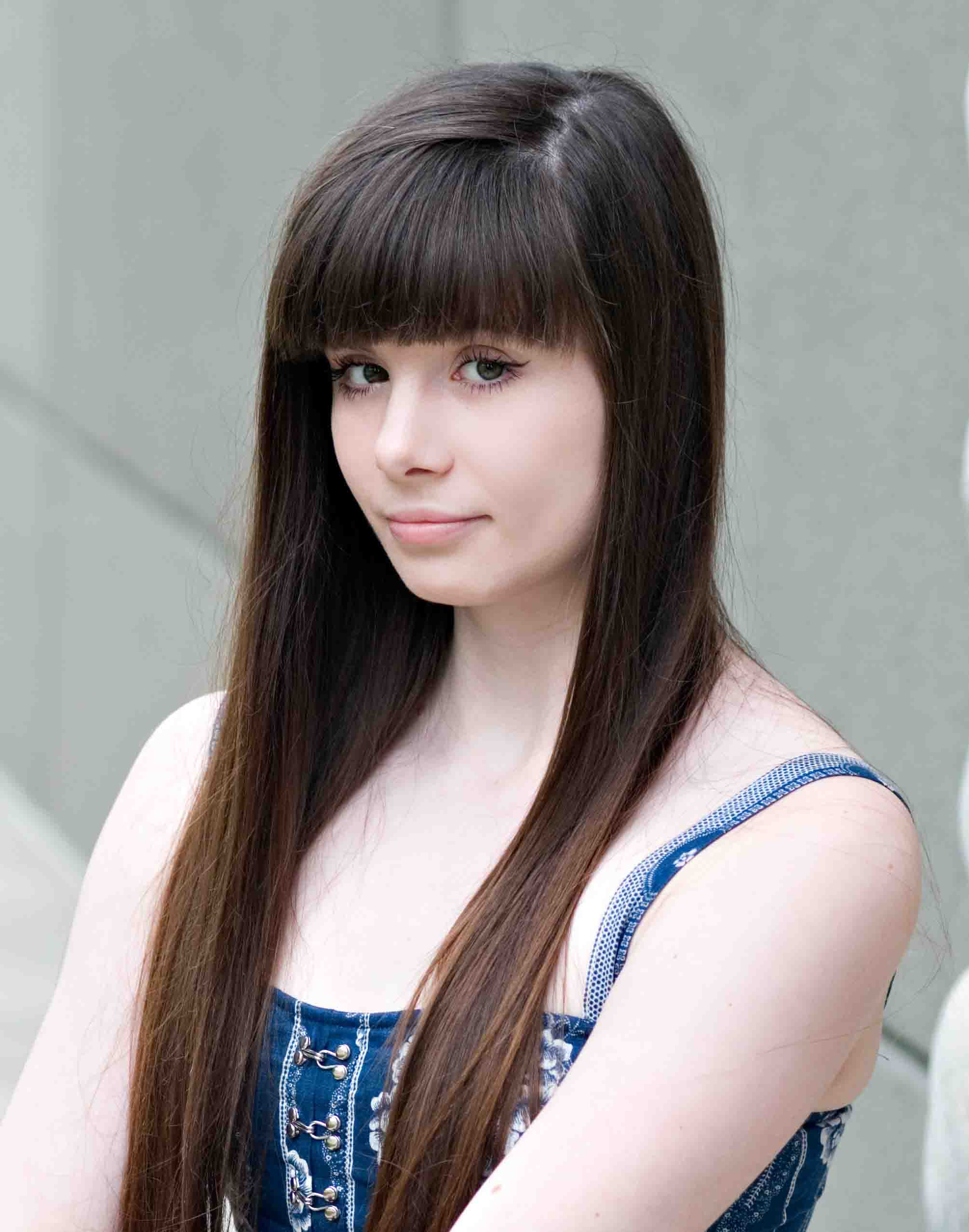 What are you waiting for? Book a lesson now!
Note that all times you see are automatically listed in your device's timezone.
Have a question? Want to request a private lesson? Let us know!